Getting a free library card is easy and allows you to check out materials from 50+ libraries that share the MORE online catalog and get materials from other libraries outside the MORE system through Interlibrary Loan. This include physical materials, ebooks and more!
Getting A Library Card
Obtaining a library card is simple. Stop in and fill out a registration card or print out the form and fill it out before you come in.
You must show a valid picture ID or other proof of residence, (driver's license, mail/bills, or anything official that shows your name and current street address).
If you are under 16, you will need a parent or guardian to show the proper ID and sign a statement of responsibility for you.
If you don't have a library card from a MORE-member library and you're a Wisconsin resident, you can get an e-card to use MORE's shared electronic resources.
LIBRARY CARD FAQ
 What if I lose or damage my library card?
We can replace it! The first replacement card is free, any following replacement cards are $1.00 each. When obtaining a replacement card, please let the librarian know if you use any of our digital services (such as Overdrive) so we can help you update your information.
Does my library card expire?
All library cards must be renewed annually so that the staff may verify the current address & phone number. If your address or phone number change let your library staff know. If a library card has not been used in three (3) years, it will be removed from the system and the patron will have to reapply for a card.
Loan Periods
Books, Audiobooks & Music CDs – 3 weeks
New Books & Magazines – 2 weeks
DVDs – 1 week
Renew Materials
You may renew materials if there is not a waiting list by stopping at the library, calling toll-free 1-866-MYRENEW (697-3639), calling your local library or renewing online  
Material Check out FAQ
What are my responsibilities when I check out library materials?
When you get a library card, you sign an agreement to take care of library materials so that they are in good shape for the next user and return library materials on time.
Where do I return materials?
When the library is open, you can return materials to the circulation desk or the drop box.
Make sure that all audio CDs and DVDs are accounted for.
What if I lose or damage materials?
If the material is not returned within the designated loan period, two overdue notices will be sent at 7 and 14 days, followed by a bill at 28 days for the cost of replacement of material and a service charge for processing and cataloging. If the materials are returned in good condition, the replacement fee will be waived.
If materials are damaged to the extent determined by the library director that they are unsuitable for the collection, the responsible party must pay the replacement cost.
 Funds received for replacement charges for lost Balsam Lake materials will be reimbursed to the patron if the materials are returned in good condition within 30 days of paying the charges.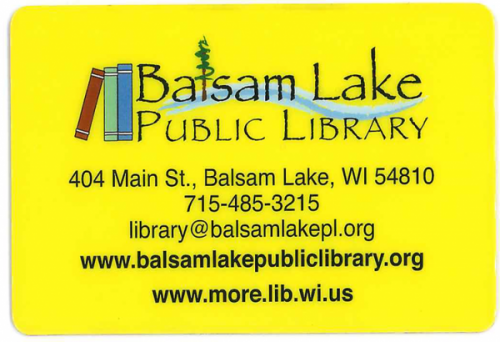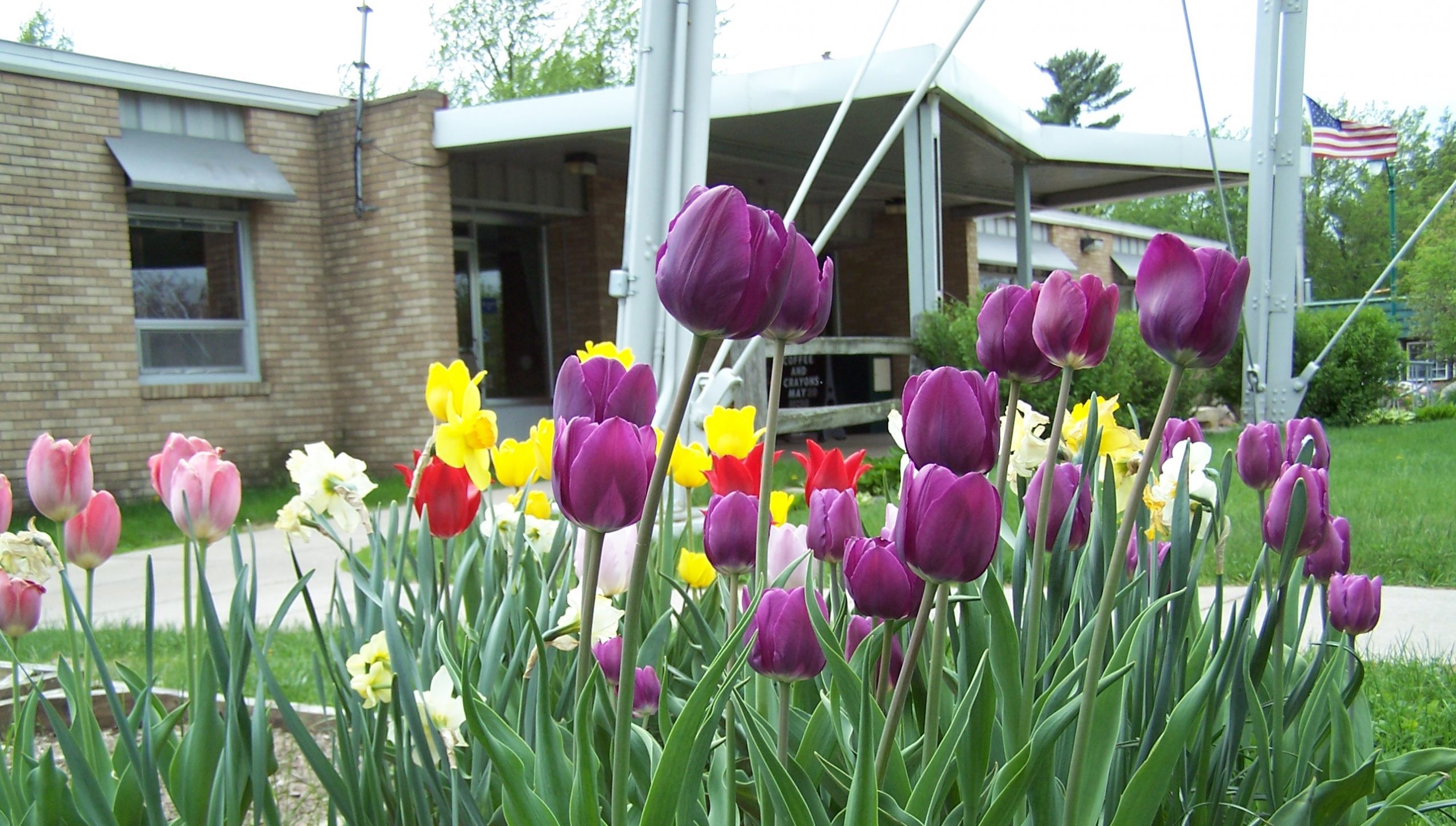 Hours
Monday - Thursday ... 10 am - 6 pm
Friday ... 10 am - 4 pm
Saturday ... 10 am - 1 pm
Sunday ... Closed

Balsam Lake Public Library
404 Main Street
PO Box 340
Balsam Lake, WI 54810
(715) 485-3215
library@balsamlakepl.org
"The library...serve[s] Balsam Lake residents and the surrounding area. Service will not be denied because of religious, racial, social, economic, or political status; or because of mental, emotional, or physical condition; age; or sexual orientation."